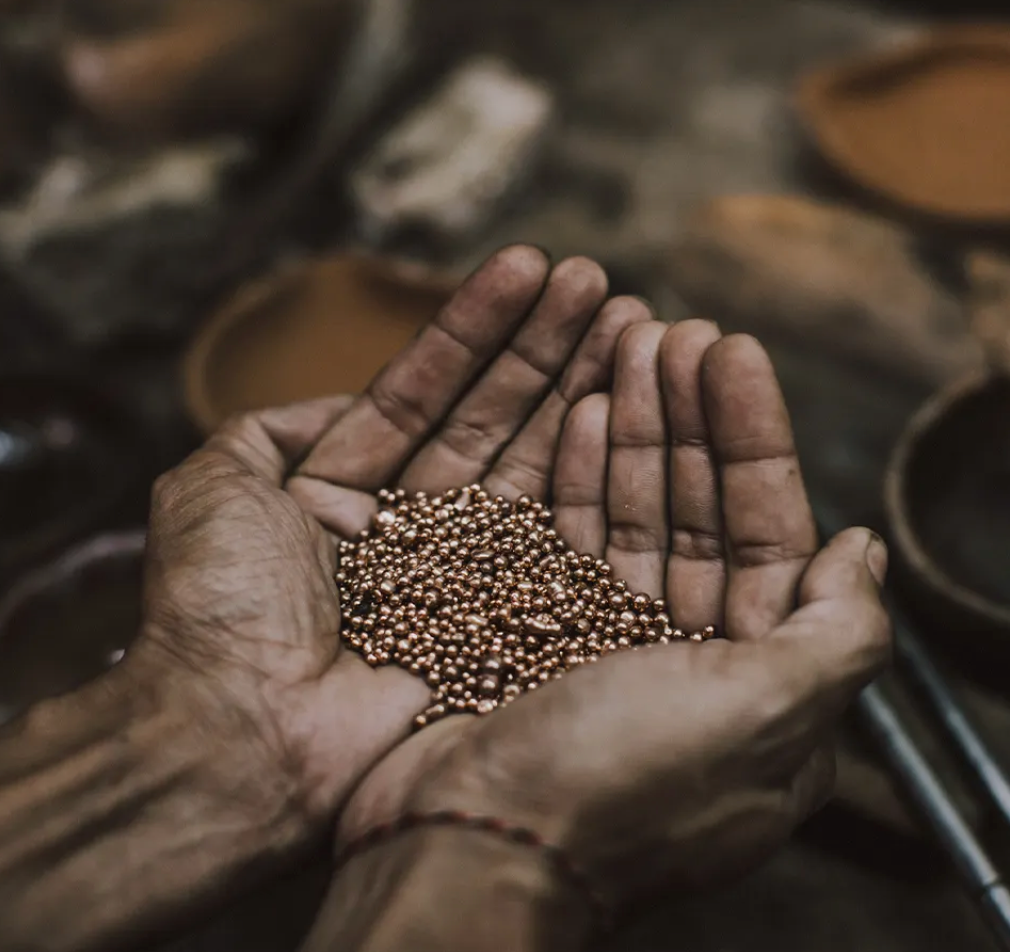 Our Silversmiths
Around 90% of the Palas Jewellery collection is manufactured on the islands of Bali and Java, Indonesia and has been made by the same manufacturing company for the past 20 years. We have a close working relationship with the owners, office staff and artisans. The welfare of the employees is of utmost importance and many of the employees have been working within the company for 5 to 20 years. Our manufacturer believes in paying fair wages, above Indonesia's minimum wage. Any overtime is paid at x 1.5. Employees receive holidays, sick leave, maternity leave and yearly bonuses of one extra month of pay.
As Indonesia recognises many religions and has multiple holidays throughout the year, they make a point of hiring people of all religions so that when one religion has a holiday, staff of other religions are able to cover the key positions. They believe in hiring both men and women and have continual training programs so their staff learn all aspects of office management and production. The office and workshops have a modern, open, clean and friendly atmosphere, but is closed to the public to maintain the integrity of their customer's designs.
 Our craftspeople have opportunities to earn extra income at home by learning speciality skills of beading, weaving, stringing and macramé. It is important to our factory to promote the hand made aspect of our jewellery. They use machines to make some elements of the production process more streamlined, but there is no replacing the quality of hand-worked and hand-polished jewellery. Palas loves mixing metals on our pieces and there is not a machine made that can do this with the precision of our talented Indonesian artisans.
We also work with selected suppliers in other countries, one of our chain suppliers is based in Italy and they pride themselves on positive and fair working conditions for their employees as does the manufacturer of our gem bracelets in China. They have a small team of women hand stringing our gemstone bracelets and they use some components from our Indonesian artisans too.
'Palas is designed in Australia and handcrafted with love by expert silversmiths in Indonesia (some pieces are also crafted in China and Italy)'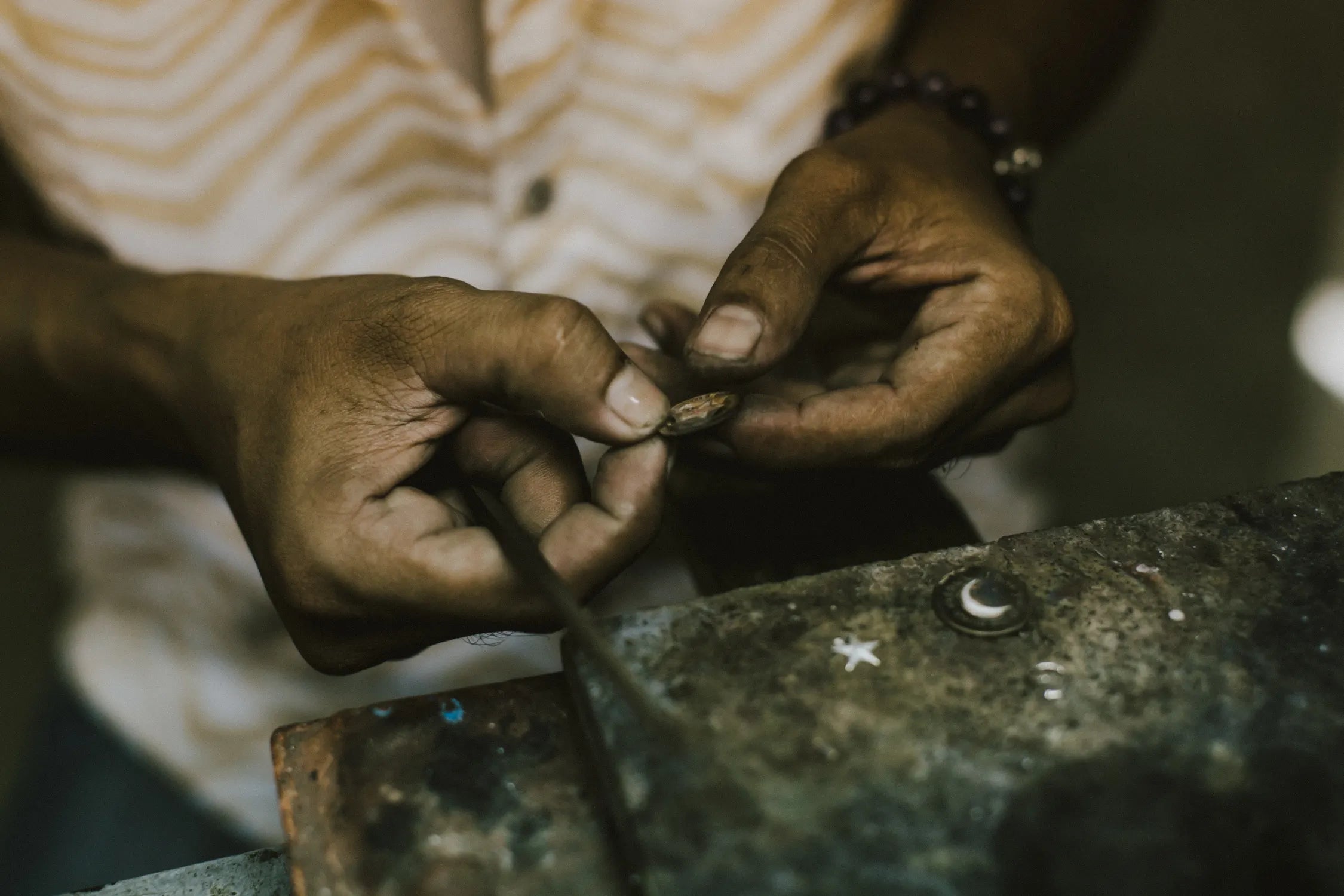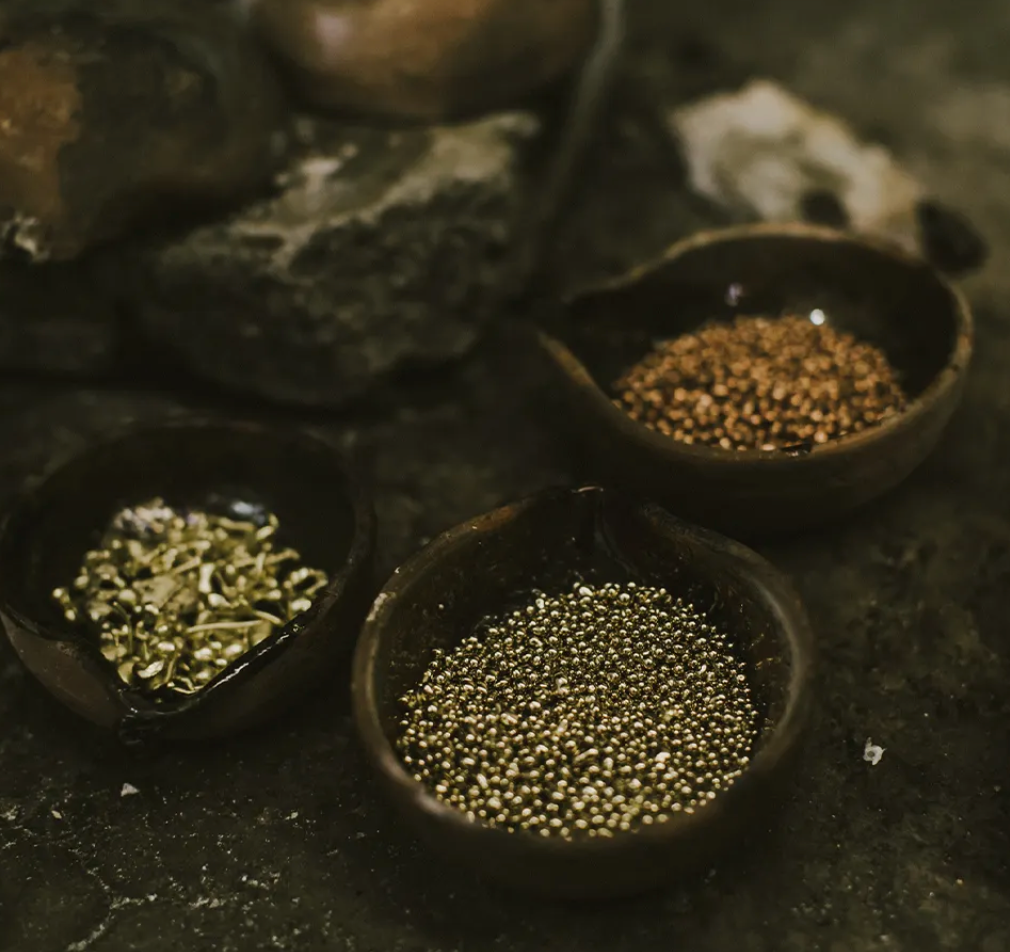 Our Metals
Palas Jewellery is hand crafted in the following metals by expert Indonesian silversmiths. Our metals are made starting from high-end quality, oxygen-free raw materials and produced in strictly controlled processes. Designed without lead, cadmium or any other noxious elements as alloy components.
Brass
Nickel free
77% copper, 23% zinc
Bronze
Nickel free
92.5% copper, 3.5% silver, 4% zinc
Sterling silver 925
Nickel free
Gold plated chains (Italy)
Solid sterling silver plated in 18 carat rose or yellow gold, .25 microns.
The silver is locally recycled and the alloy is imported. We do mix in some new silver when the recycled is not available. 
We use a tarnish-resistant alloy that we mix in to create 92.5 sterling silver. A protective lacquer coating is applied to all brass, bronze and copper jewellery and also any silver elements that are on pieces featuring brass, bronze and copper. It is a dipping process at the end of production to help minimise tarnishing and keep the pieces shiny. Polishing with our cloths doesn't remove the lacquer but enhances the shine.
Our chain necklaces are crafted in Indonesia and Italy in solid sterling silver and also plated in sterling silver to keep them extra shiny. Some of our chain designs are also available in yellow and rose gold plate (18 carat, 25 microns).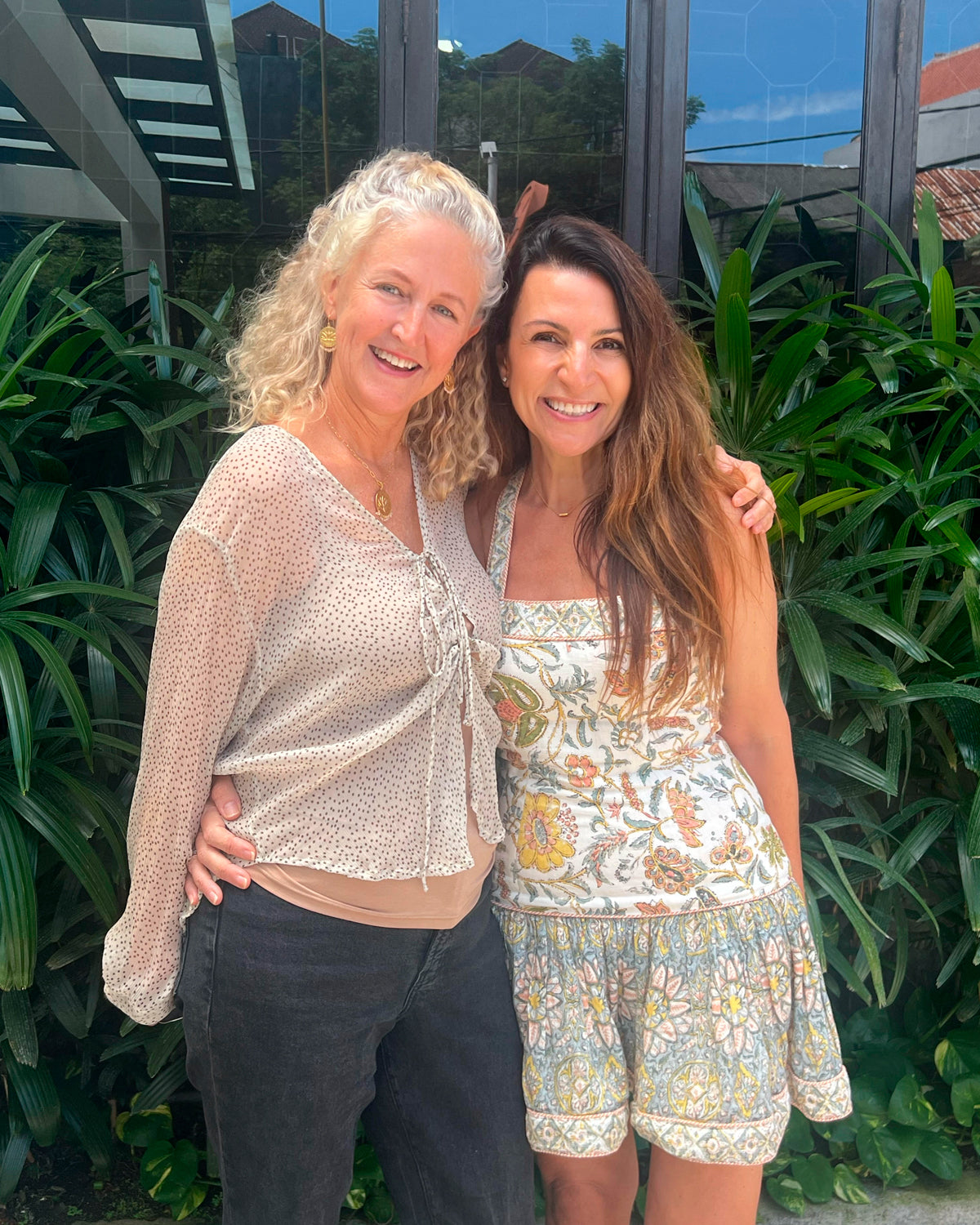 Women in Business
Anna and Tori
I pinch myself (still) that I have the opportunity to work with our amazing Indonesian silversmiths to bring Palas designs to life! For over 20 years our jewellery production has been with the same team of dedicated artisans all under the helm of this incredible business woman & leader Tori. This photo of Tori (left) & I taken March this year on my visit to our production head office. We have become beautiful friends over this long time & our history, passion for our teams, products & customers is so wonderfully aligned & a true gift.