Gift Wrapping
Our 100% recycled branded gift boxes are the perfect way to showcase your heartfelt Palas gift. Your jewellery gift will be placed in a Palas cotton jewellery pouch. We will hand write your personal message on the gift card and attach it to the gift box with a beautiful natural cotton ribbon for only $5.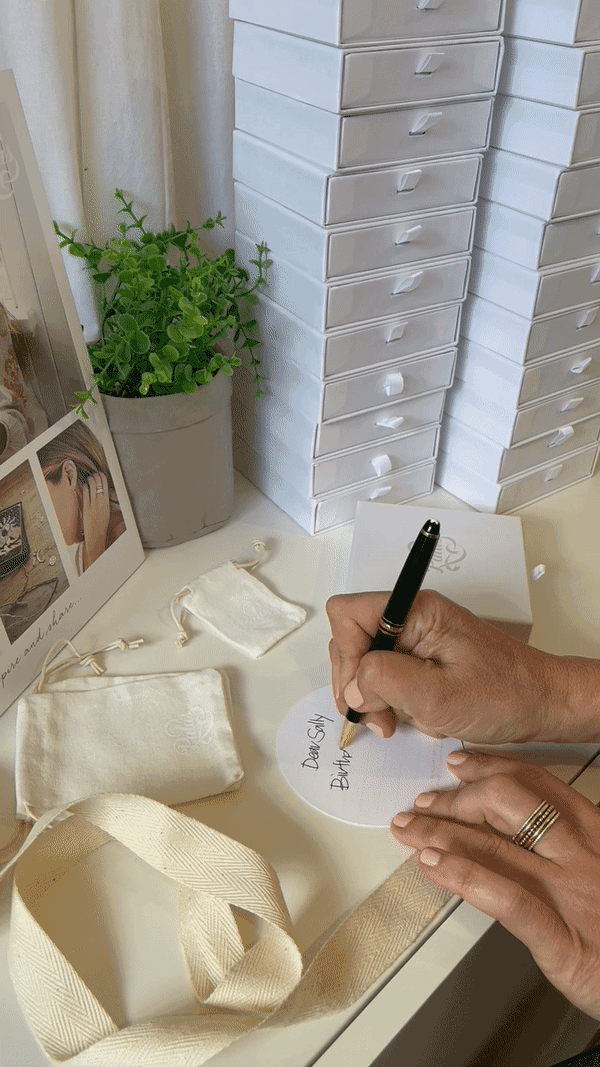 Handcrafted With Love
Palas creates jewellery with meaning to 'collect, inspire and share'. Designed in Australia and handcrafted in Indonesia, our jewellery has the power to connect emotionally to the wearer using words, gemstones and symbols of love and inspiration.
"When you buy something made by a person, there is something special there, and you do feel it. The consciousness with which a thing is made is often more important than the thing itself"