Keep your Palas treasures shining bright!
---
We love to help here at Palas HQ and have created this Jewellery Care Guide to help you keep your Palas collection shining bright and in beautiful condition. A must have purchase is one of our amazing polishing cloths. Palas jewellery should be handled with love and care at all times. Here are a few tips to help to maintain the quality and lustre of your Palas pieces.
WHAT IS OUR JEWELLERY MADE OF?
All of our pieces are designed in Australia and handcrafted from solid sterling silver, bronze and brass by skilled artisans in Indonesia. Our metals are made starting from high quality, oxygen-free raw materials and produced in strictly controlled processes. Designed without lead, cadmium or any other noxious elements as alloy components. You can read more about our jewellery here
---
Brass
Nickel free
77% copper, 23% zinc
Bronze
Nickel free
92.5% copper, 3.5% silver, 4% zinc
Sterling silver 925
Nickel free
Gold plated chains (Italy)
Solid sterling silver plated in 18 carat rose or yellow gold, .25 microns.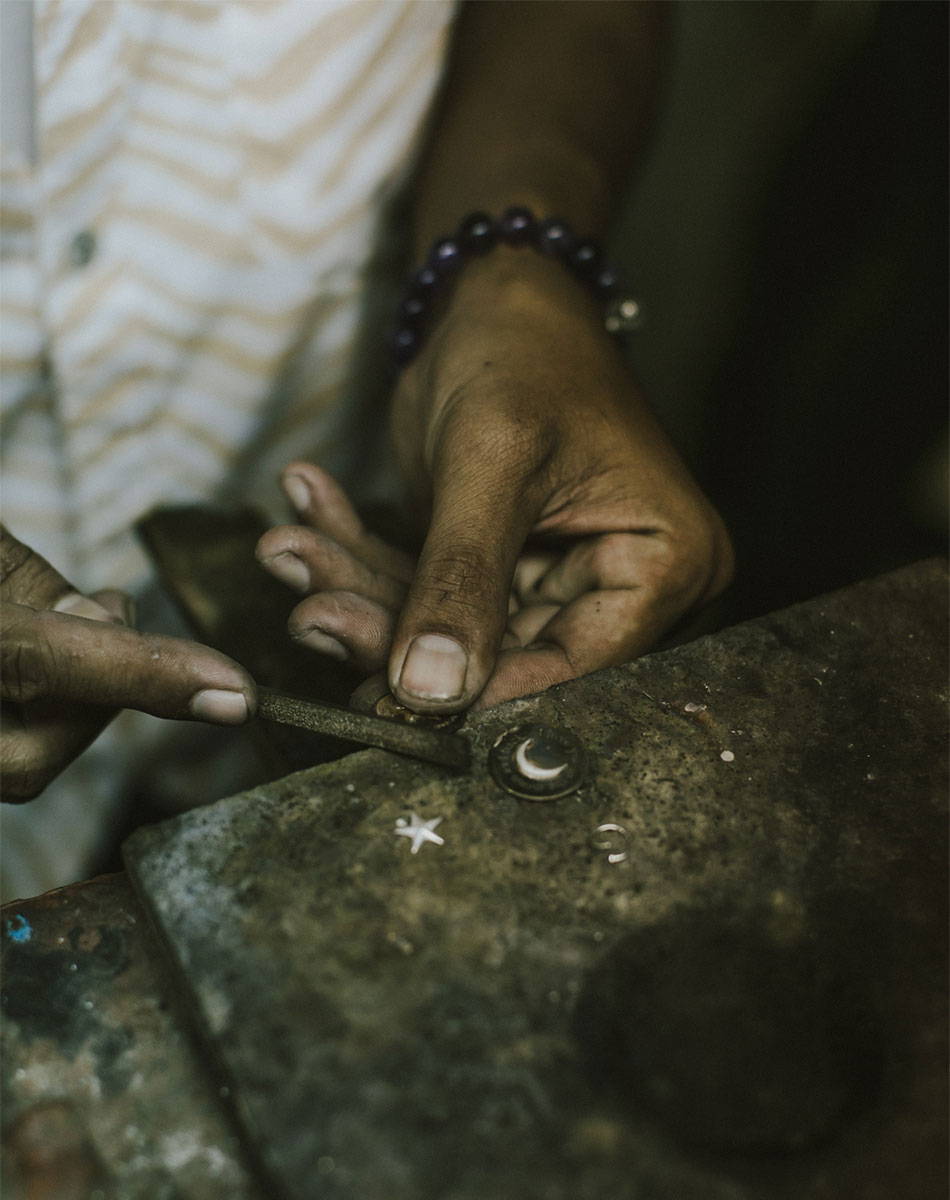 ---
Palas jewellery should be handled with love and care at all times. Here are a few tips to help to maintain the quality and lustre of your Palas pieces.
Tarnishing >
All sterling silver, bronze, brass will tarnish over time but it will happen much faster when it comes into contact with perfume, salty air, skin creams, hairspray, chlorine, sea water, perspiration and acidic skin. Hot and humid conditions can also cause metals to tarnish.
Natural pearls and gemstones >
Pearls and gemstones should not be submerged in water, chlorine, or exposed to perfumes, chemicals, cosmetics and creams as they will damage the pearl or gemstone's surface and natural shine.
Leather bracelets and necklaces >
Leather and water are not great friends! We suggest removing your leather bracelets and lariats before showering and swimming. Water causes leather to rot and weaken and can therefore lead to breakages and discolouration.
How to clean and care for your Palas >
Step 1 > Buy a polishing cloth
Step 2 > Polish your Palas jewellery
Step 3 > Protect your items from moisture, heat, perfume and creams etc.
Step 4 > Store in Palas jewellery pouches and draw box
Polishing cloths $10 >
Clean your Palas jewellery with our very effective polishing cloths, which have a solution in the fabric that works it's magic on any tarnished pieces. We suggest that you polish your charms every 2 – 3 months as well as adhering to the care tips above. Please avoid the use of silver dip liquid or paste as they contain harsh chemicals that will damage the metals as well as the protective lacquer our charms are coated in. Gold plated chains should never be polished as this will remove the plating.
STORING YOUR PALAS COLLECTION
All of your beautiful Palas jewellery is sent to you with a cotton pouch inside a Palas draw box. When you are not wearing your peices simply put them back into their pouch and store them in your draw box away from sunlight in a cool, dry place. Storing your jewellery in it's pouch and draw box will ensure your jewellery will stay protected and will be less likely to tarnish in the future.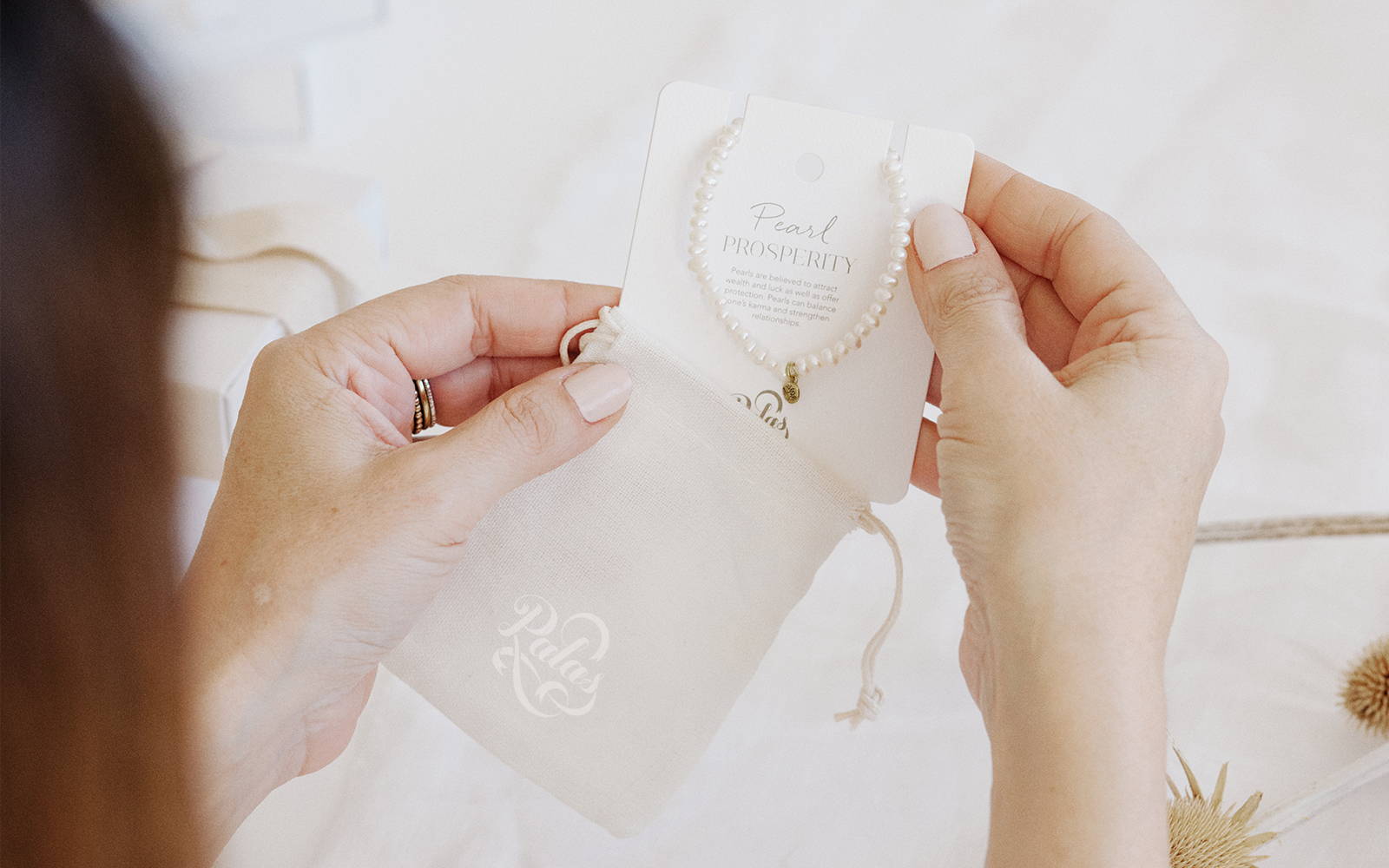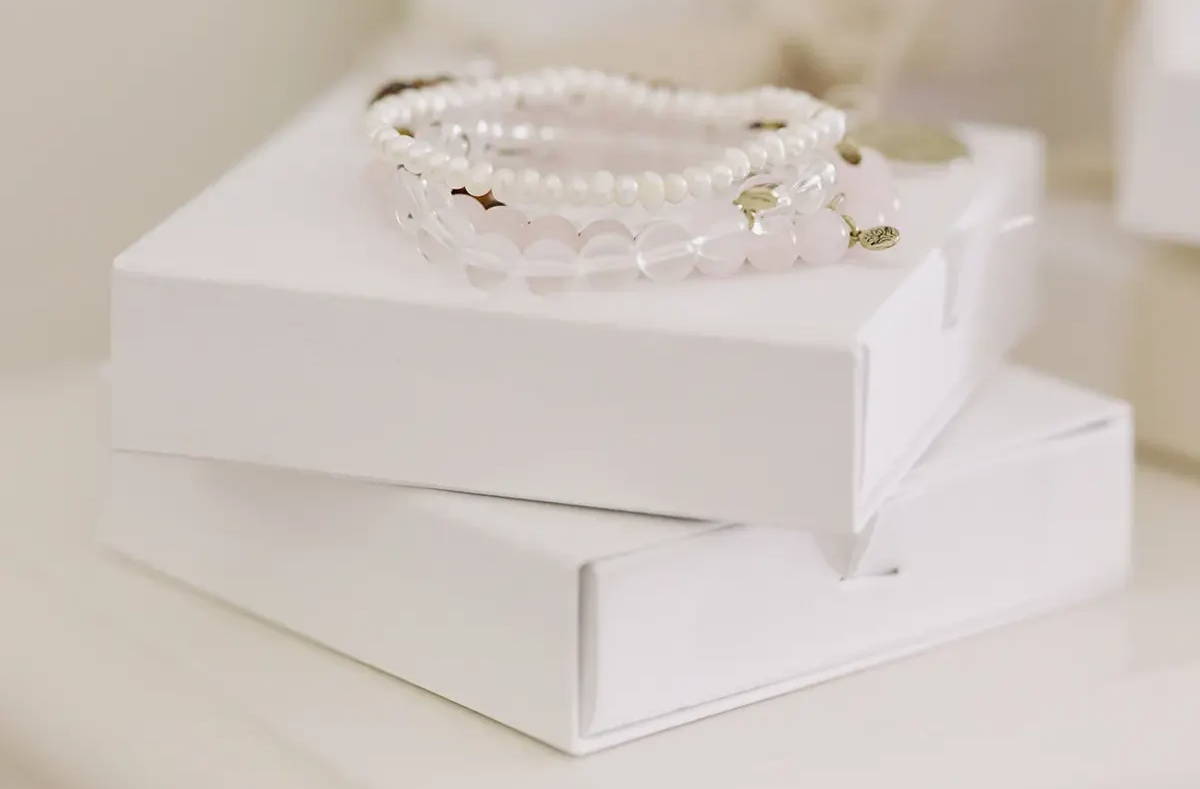 1 comment
I have a script initial charm that is tarnished but the cleaning cloth doesnt seem to totally remove the stain. Any tips on what to try.
Thanks
Leave a comment