Article: Free Spirit Byron Bay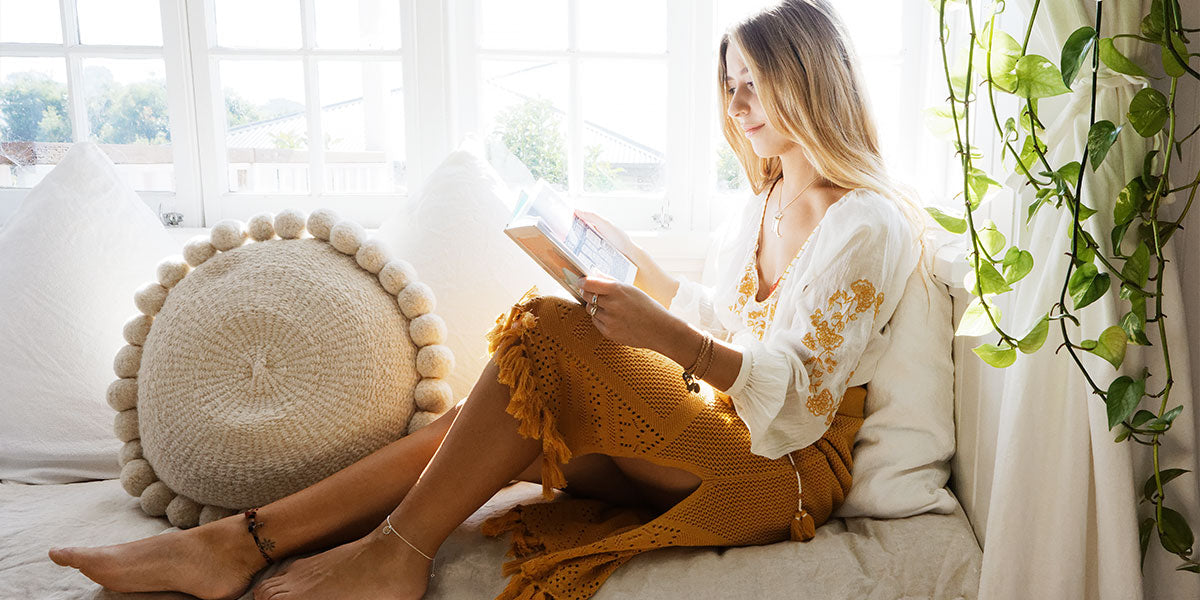 Our photographer Kata Bayer along with videographer Mos & Co helped turn our vision into something breathtaking. Emmely worked her magic in front of the lense and connected us with Arnhem clothing to showcase their new collection.
"She finds freedom in a great many things, but there is something about the potion of the sun, sand and salt water, that magically sets her soul free."
- J. Iron Word
Our designer, Anna Dimond, has drawn on her personal experiences in creating the Free Spirit' bohemian collection which features symbols of healing and empowerment inspired by the coastal beauty of Byron Bay, Bondi and Bali – 3 places that are very close to her heart.
Each place emanates such positive energy from their natural beauty of sand, sea, sky and plants as captured in our 'Free Spirit Byron Bay' Campaign where all of the incredible imagery was shot on location in magical Byron Bay, Australia.