Article: Golden Hour Campaign 2023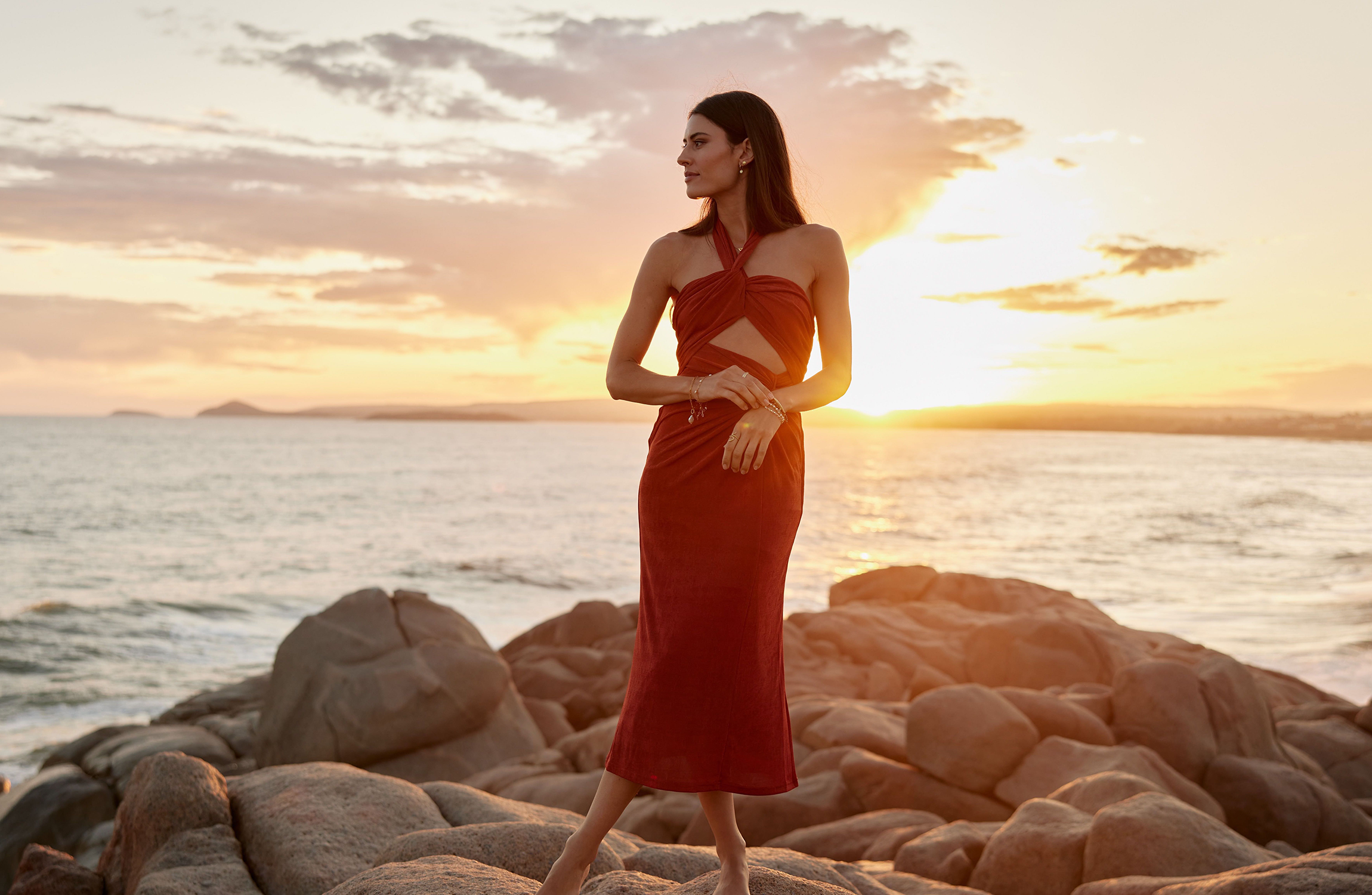 Golden Hour Campaign 2023
Port Elliot, South Australia, 2023.
---
Golden hour, sunsets, sunrises, salt air and beaches from all over the world have inspired this new collection. European beachside glamour in the 1960's, sunny beaches and warm breezes with sun-dappled nonchalance.
That beautiful feeling of summer, sun-kissed golden glowing skin, white sandy beaches and azure blue oceans. It is a feeling and a lifestyle I would want to experience every day! This collection captures magical coastal locations including Positano, Cannes, Mykonos and St Tropez. We have featured this collection amidst arid rocks and ocean on the beautiful goddess Charlotte Kleut.
The Golden Hour: when Sunlight turns magical. When the Sun is close to the horizon on a sunny day, its light appears warmer and softer. This makes the golden hour, also known as the magical hour. The water and dust just above the horizon line soften and scatter the blue and violet rays. This scattering creates a warm and visually dimensional glow. To our eyes, the results are undeniably beautiful.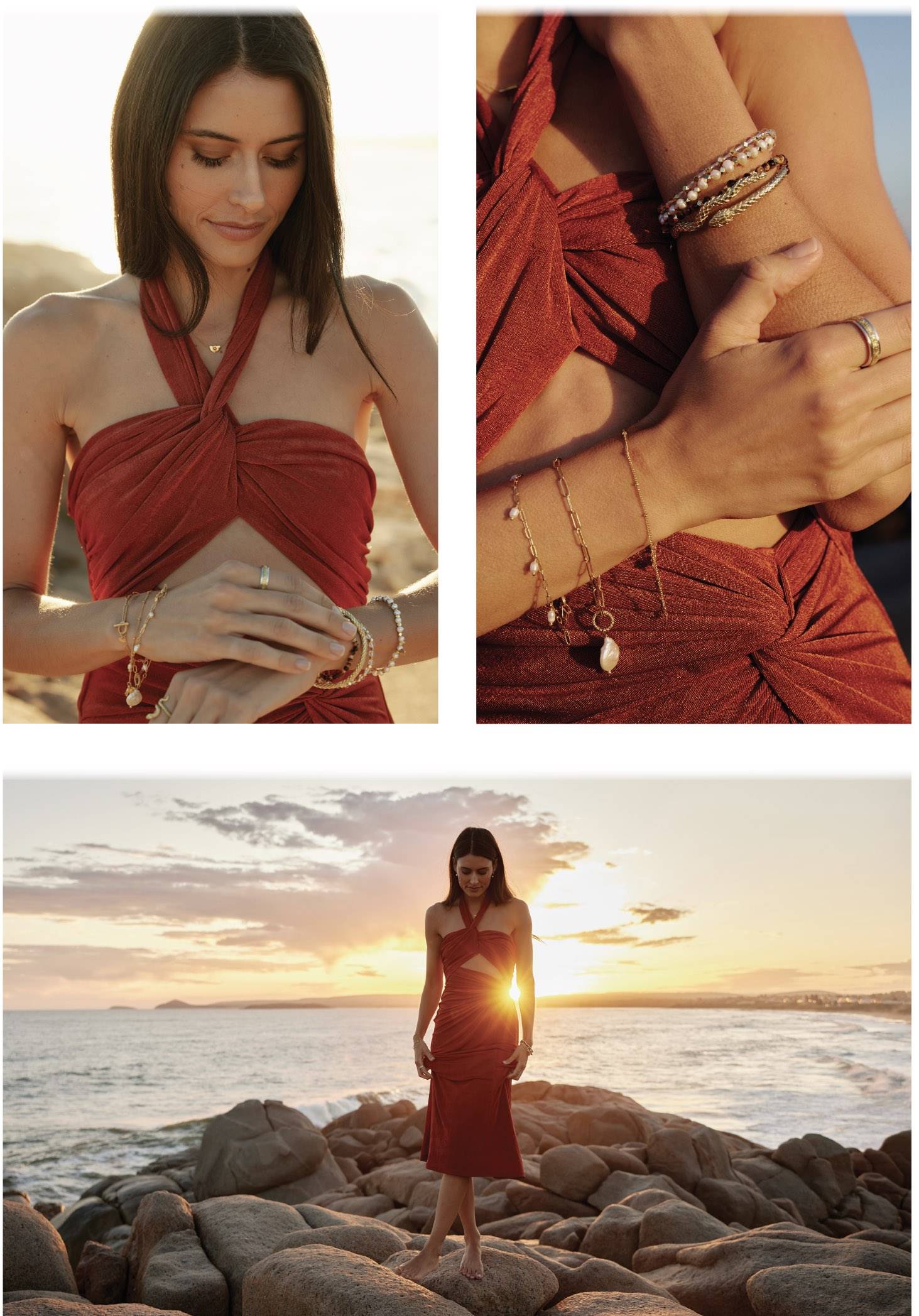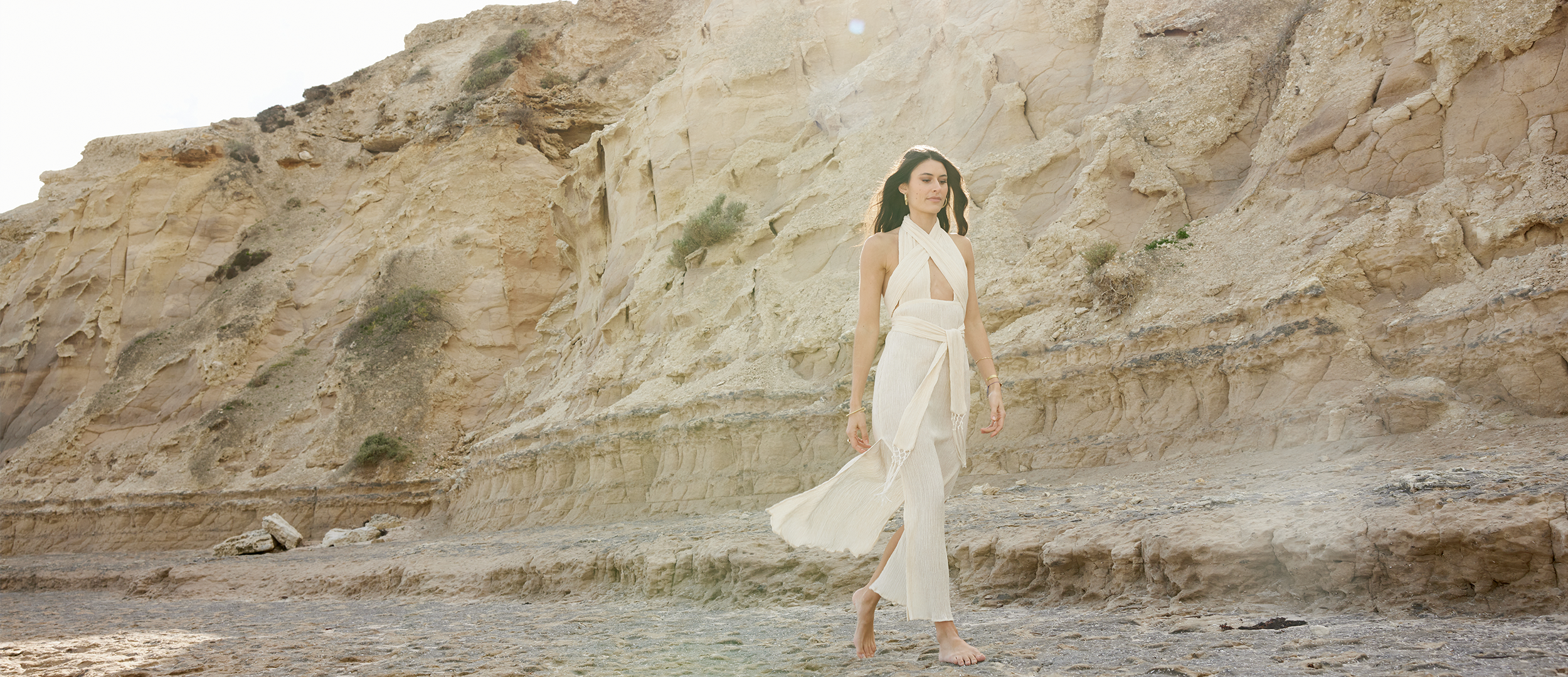 GRECIAN GODDESS CAMPAIGN Pt Willunga, South Australia, 2022. ...
Read more