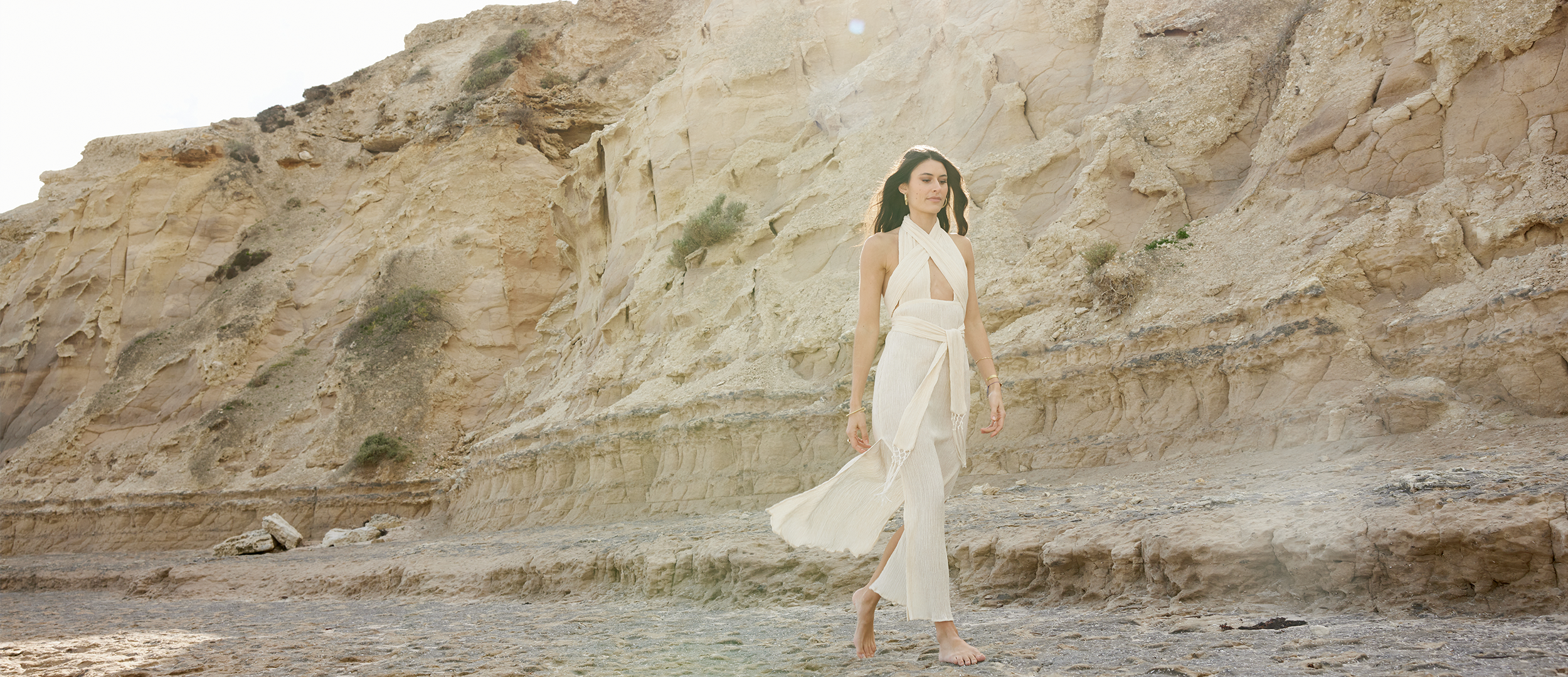 Grecian Goddess Campaign 2022
Pt Willunga, South Australia, 2022.
My own heritage was something I did not embrace as a child as my upbringing by my first generation Greek parents was very Australian and we didn't speak Greek or have any traditions other than a huge extended family,
I have so many cousins! My biggest connection to my Greek heritage was through my beautiful Yaya whom I was very close with and although her English was limited and my Greek non-existent we communicated perfectly. Since a trip to her homeland of Kastellorizo and my Dad's parent's island of Rhodes in 2016 I have felt deeply connected to Greece and very proud to have a history there.
Our 'Grecian Goddess Collection' is a new take on classic Greek motifs like the key design, evil eye and snake. We have featured this collection amidst arid rocks and ocean on the beautiful goddess @charlotte_kleut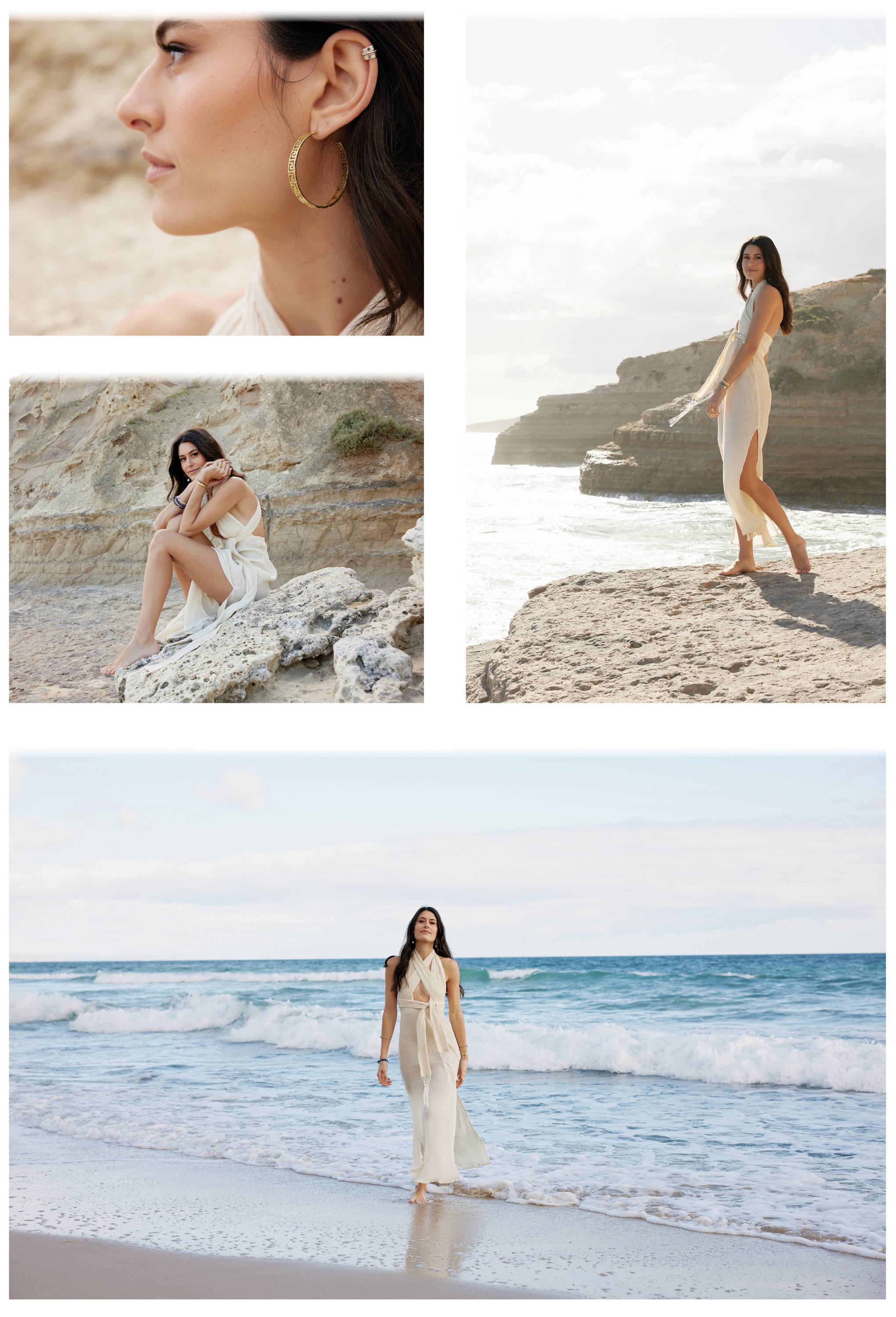 ---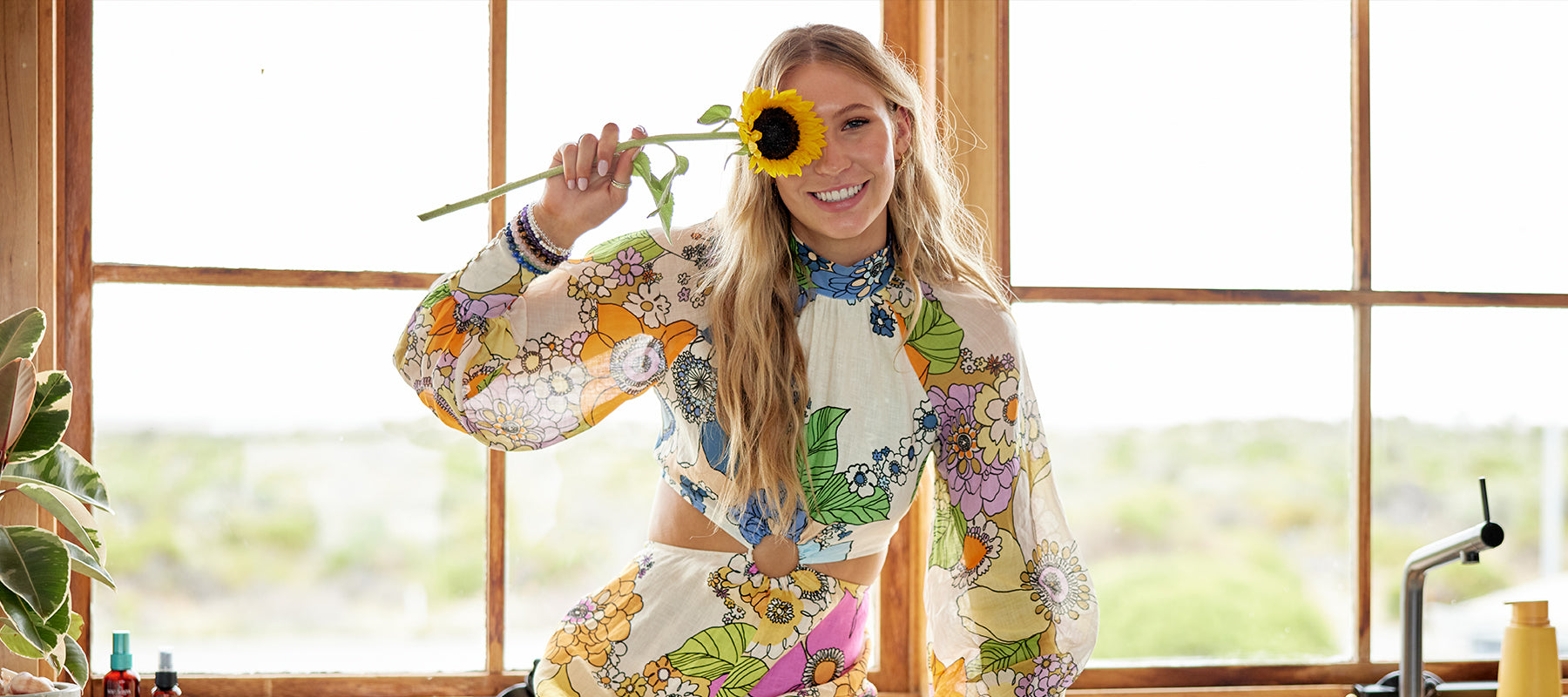 LOVE SHACK CAMPAIGN Location: Love & Mutiny, Yorke Peninsula, SA, 2022. ...
Read more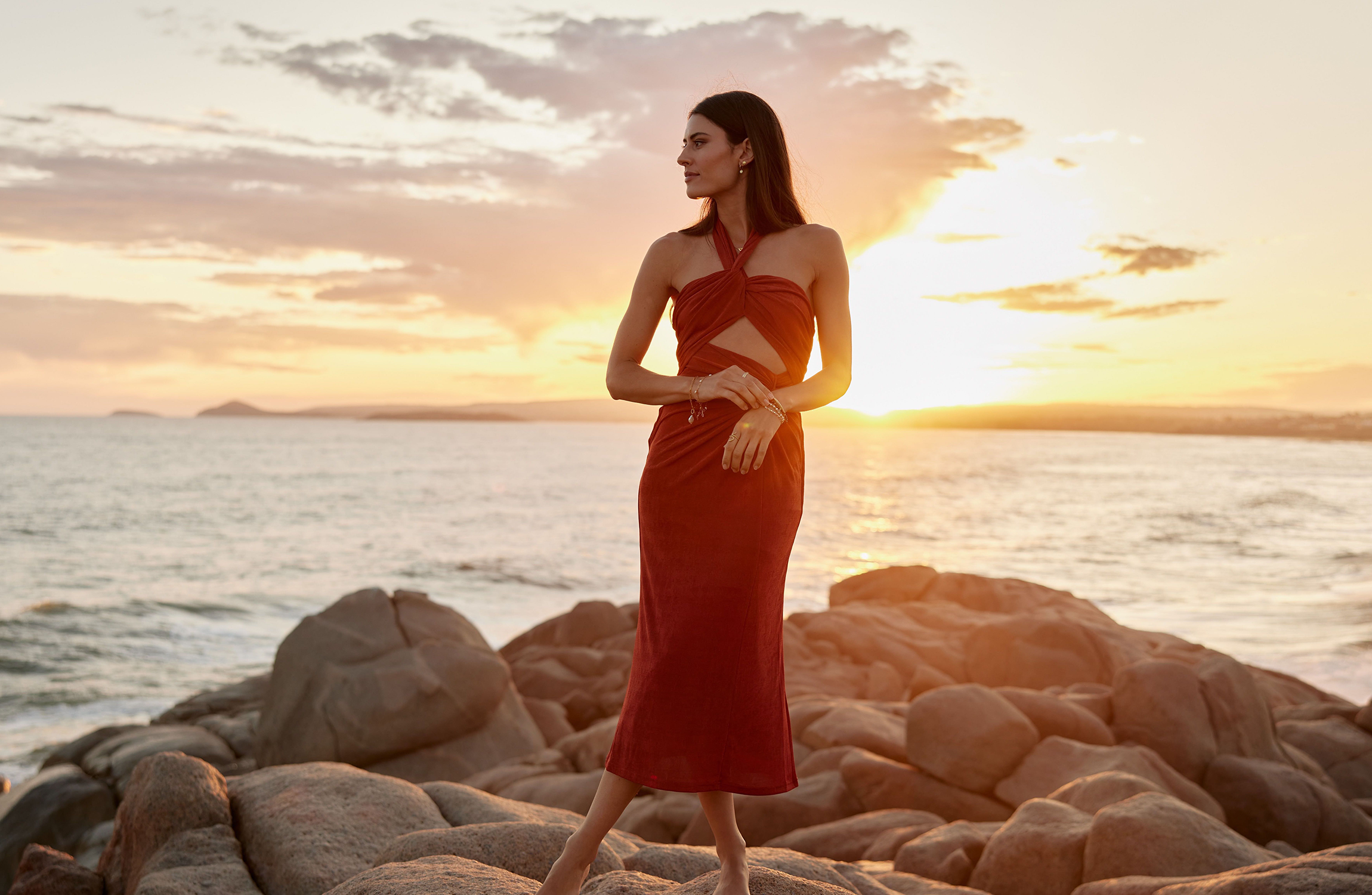 GOLDEN HOUR CAMPAIGN Port Elliot, South Australia, 2023. Gold...
Read more